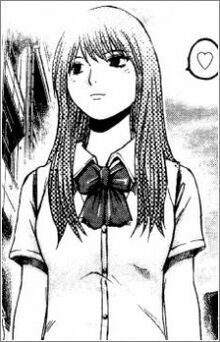 Mio Satomi (里見 未央 Satomi Mio) is a character from GTO: Shonan 14 Days. She is the older sister of Keiichi Satomi.
Etymology
The name Mio means "not yet" (未) (mi) and "center" (央) (o).
Mio's surname Satomi means "village" (里) (sato) and "to see" (見) (mi).
Trivia
Keiichi Satomi and Mio are the only two, with the exception of their caretakers and Eikichi Onizuka, that have have no real history of abuse or trauma.